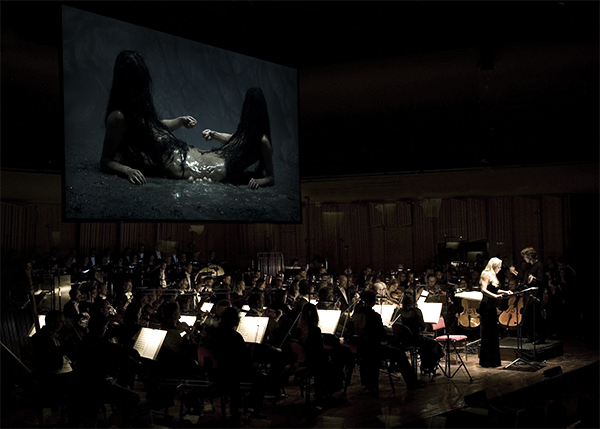 Holocene Concert at Berwaldhallen, Östersjöfestivalen Stockholm 2008. Photography: SVT/Snezana Vucetic Bohm

A collaborative project by Majgull Axelsson (author), Jonas Bohlin (composer) and Lars Siltberg (video art).
With Swedish Radio Symphony Orchestra and Radio Choir, conducted by Esa Pekka Salonen, soloist Malena Ernman.
Showing selected parts from Lars Siltberg's video Alter Human also included in a 52 min TV special for SVT2.